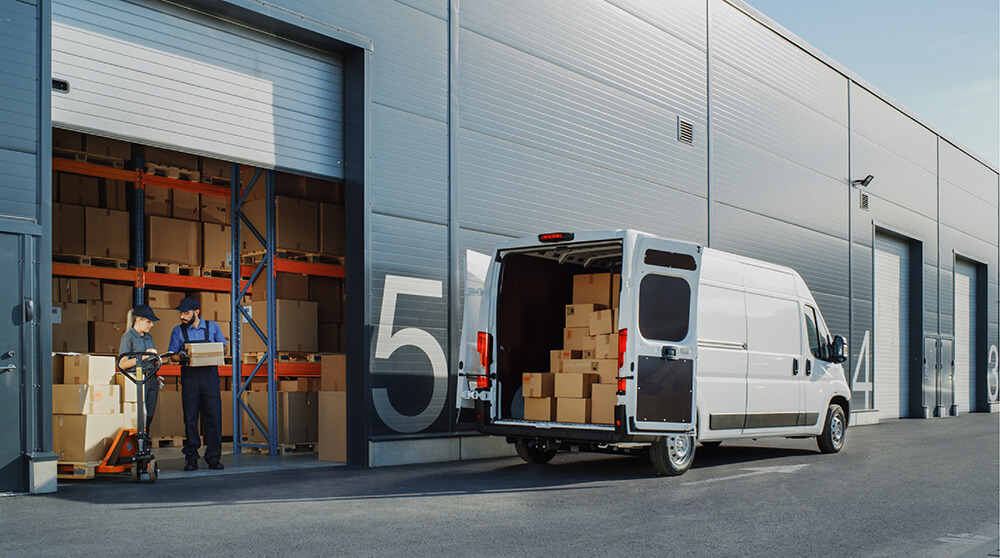 The Middle East: Be part of the growing e-commerce industry 
As e-commerce in this region expands rapidly—above the global average, logistics providers need to adapt fast to support this growth.  
By next year, MENA's e-commerce value is expected to be at US$48.6 billion.
Its growth rate 25%—this is higher than the global average, according to a report by Bain.
This figure is not very surprising, given that the region has the highest internet penetration rate globally. However, logistics remain one of e-commerce's pain points.
Many e-commerce operations face the following issues:
Slow and failed deliveries
Many countries in the Middle East do not have addressing systems—some roads are unnamed, postal codes do not exist, or addresses exist in mixed languages. As a result, it takes longer for the delivery person to find the right locations as they need to contact customers for directions.
Additionally, with unreliable addresses, deliveries are less likely to go through. According to the same report by Bain, the rate of returns and failed deliveries is 5x that of global figures.
Hence, there is more chance that inaccurate addresses will result in higher operational costs and lower customer satisfaction as drivers are unable to find the right location.
Suboptimal routes
In the Middle East, popular geocoding technologies are often unreliable. To find their way, drivers have to rely on their knowledge of the area.
Manual routing prevents the effective use of fleets (groups of drivers) and slows down deliveries. Resources could be more effectively allocated with routes that factor in delivery window periods, vehicle capacities, and driver schedules.
Dynamic cross-border customs
In the gulf region, approximately 50% of the market consists of cross-border e-commerce. In comparison, this figure is 6% in the USA and 13% in the UK.

Therefore, high trade barriers impact the e-commerce industry in this region significantly—with volatile exchange rates and unexpected regulation changes. These translate to sudden jumps in costs and uncertain delivery schedules.
Especially in e-commerce, customers find it necessary to know delivery dates and net prices when deciding who to purchase from. Businesses that are unable to produce this information accurately may lose out.
How can you overcome these challenges with technology?
Address correction: Some geocoding technologies read and correct addresses that are a mix of Arabic and English. It can also pinpoint accurate locations—Quincus geocoding technology, GeoEngine, enables 97% address accuracy in this region.
Route optimization: Cut delivery time and costs with routes that maximize your assets (such as vehicles and drivers). A good optimization technology generates the most optimal routes based on vehicle capacity, changing traffic conditions, and more.
Quincus optimization technology, LogisticsEngine, can configure more than 50 factors.
Cross-border visibility: A good technology reflects the changing market situation onto your systems. Advanced pricing technology can also factor in changing regulations and exchange rates into your pricing models.
Supply chain management software also provides real-time tracking and updates for you to manage your delivery time accurately.
Learn about Quincus cross-border solutions with our Pricing and Costing Engine, Dispatch Management, and Shipment Processing.
Interested in tapping on the growing e-commerce industry in the Middle East? Book a demo today.
Subscribe to keep up with our latest news
Thanks for your interest in our materials.
Please check your email. If you can't find the requested document, check your "Promotions" and "Spam" folders to make sure it didn't take the wrong turn.