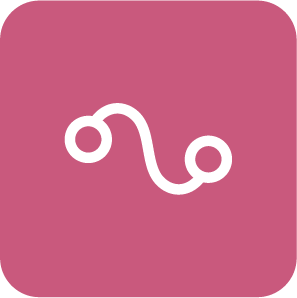 Dispatch ​Management
Manage and control all fleet operations from 1 central database. Dispatchers can manage all vehicles, driver schedules, and service levels, parcels while automating and optimizing bulk shipments. This includes managing in-house and ad-hoc drivers.
Features
Telematics
Track real-time driver status, location, and safety habits.
Vehicle management
Manage your entire fleet of internal and external vehicles, including availability, vehicle models, and maintenance logs.
Scheduled Dispatches
Monitor all upcoming dispatches in one view. Choose to schedule dispatches in advance or in real time.
Driver Directory
House all personal information for your drivers including scheduling.
Auto dispatch
Deliveries and pickups are automatically assigned to all drivers based on route optimization, delivery time and drivers' schedules.
Error Management
Instant data verification for fields. Easily make corrections in bulk.
Handle on demand shipments.
Add on demand pickups to drivers already on route, while sticking to the optimized routes.
More accurate delivery time
Get a clearer picture of delivery times by setting milestones. GeoFencing notifies dispatchers when drivers cross/ approach the boundaries.
Access points
Set up access point locations for drivers to pick up, drop off, or exchange parcels.
Driver mobile app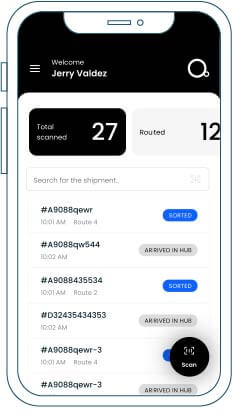 Scanner
Built in scanner to quickly scan package barcodes and QR codes.
Route Optimization 
Routes are sequenced for drivers based on availability, package destination, operating hours, priority and real-time road conditions. Dispatchers choose sequencing parameters that drivers may override. Run Sheets Receive in real time Receive tasks in sequential order with built in directions, and scheduled pickups. Turn-by-turn navigation.
Real time Notifications
Drivers get notified of new additional pickups or last minute cancellations while en route. Routes automatically get updated.
Contactless solution
Capture delivery details, images, and electronic signatures without physical contact.
Electronic Proof of Delivery (ePOD)
Automate and streamline documentation of deliveries. Automatically updates and sends data back to Dispatcher.
Document capturing
Capture images of documents and parcels to match with the shipment ID.
Shipment list
View all active and historical pickups and details in 1 view.
Tags
Drivers can tag each shipment to quickly communicate its status.
Better manage and optimize your delivery fleet. Let us help you deliver in the most cost-efficient way
To see how Quincus can help you set up the best dispatch management for you.
Book a demo