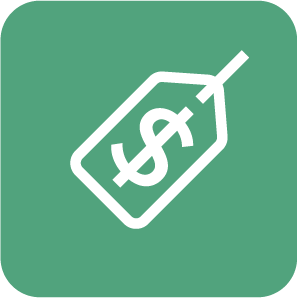 Pricing Engine
Agile, smart pricing and cost tool that adapts to your needs. See real time prices and costs that incorporate parameters from the entire delivery journey.
Features
Simplified pricing
Previously complex, manual pricing calculations can now be calculated in milliseconds. Can be used by internal and external parties to calculate quotes.
Different Pricing types
Accommodates flat rate, percentage and tiered pricing
Cost calculator
Integrated cost tool that takes pricing into account, and scales with your operations and needs.
Commissions builder
Build commissions policies to be created and applied based on stakeholders, milestone statuses, or delivery time.
Promotions
Set up promotions and discounted pricing for specific dates or stakeholders, to be applied automatically at order entry.
Currency exchange
Manage currency and exchange calculation for operations across the globe.
Tax
Configure different tax rates to comply with various government tax regulations.
Policy configuration
Set your custom parameters.
Destinations
Create custom conditional pricing rules by origin destination.
Price your way to maximum profits
Set smart rules to automatically adjust your pricing in response to market situations to collect more profit. Generate automatic quotes for customers after parameters have been set. See how our Pricing tool automates your internal operations from more transparent pricing to easier internal financial reporting.
Book a demo