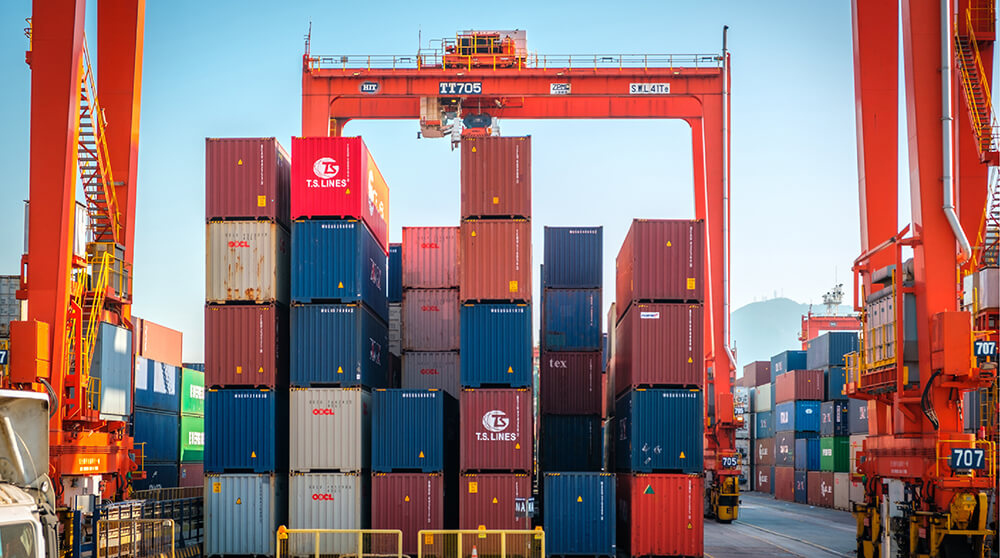 Minimize supply chain delays this Lunar New Year
With one of Asia's biggest holidays around the corner, learn more about the impact on supply chain and how to navigate this slow period.
Lunar New Year is one of the most widely celebrated festivals in Asia.
Over 20% of the global population celebrates it—not only in Chinese-majority countries, but also in many parts of Asia such as Korea, Japan, Vietnam, and more.
With the Lunar New Year significantly impacting supply chain operations, here are three ways technology can keep your operations running smoothly.
Determine strategic
ports
Many ports affected by the Lunar New Year holiday will remain open, but with minimal activities.

Given that Asia holds many of the busiest ports worldwide, it will be necessary to reroute your items to avoid delays. To do so, you will need insights and information on port conditions.
Our Shipment Processing increases visibility by providing real-time data of current conditions to determine the best routes for your shipments. On top that, it also keeps you updated on the current progress of your shipments.

Managing driver schedule
Dispatchers can have vastly different schedules—some may choose to take longer vacations while some may opt to work over the holidays.
This is when allocating orders manually becomes challenging.
Here is where a good routing technology can help—by managing a large group of dispatchers with varying availabilities. Our LogisticsEngine factors in dispatcher schedule when generating on-land routes.

Manage seasonal contractors
With companies and factories closing, it may be necessary to outsource some operations to keep your operations running.
Working with seasonal partnerships in high volume and varying schedules can be complex. For example, a large e-commerce company may find it difficult to manage numerous new delivery providers. This becomes more complicated if they are based in larger areas.
Our Admin Control gives users an overview of partnerships and clients. It also provides real-time information on the progress of orders without requiring them to be using the same software.

Gain more visibility in your operations and navigate the Lunar New Year logistics challenges with us by booking a demo.
Subscribe to keep up with our latest news
Thanks for your interest in our materials.
Please check your email. If you can't find the requested document, check your "Promotions" and "Spam" folders to make sure it didn't take the wrong turn.