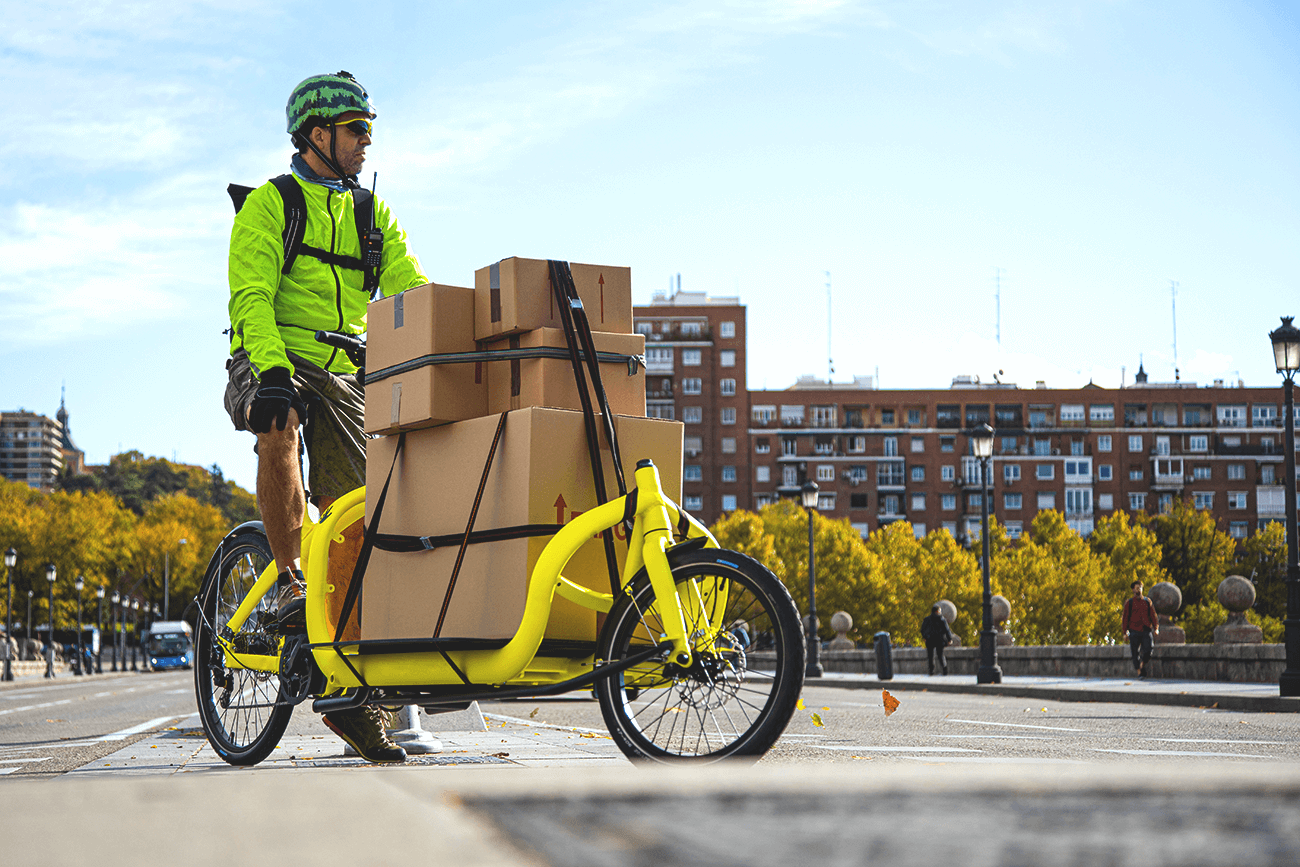 Q-commerce: Trend wave or here to stay? 
Q-commerce is an evolution from traditional brick-and-mortar and e-commerce models. As e-commerce has changed the playing field for shopping, Q-commerce goes a step further to optimize transactions and delivery times. 
The evolution of shopping: What is Q-commerce?
Quick-commerce or Q-commerce is an evolution from traditional brick-and-mortar and e-commerce models. As e-commerce has changed the playing field for shopping, Q-commerce goes a step further to optimize transactions and delivery times.
The Q-commerce model was pioneered in the 1990s with Kosmo.com and Webvan. At the time, it was premature as the market was not yet digitally savvy. Today, Q-commerce caters to the digital market and immediate delivery expectations of consumers. Where e-commerce typically takes 3-5 days to deliver a product (one-day shipping at best), Q-commerce narrows delivery times down to 30 minutes or less. While this model is ideal for consumers, is it sustainable?
How does Q-commerce work?
Q-commerce leverages a wide spread of small warehouses or micro hubs (also known as dark stores). Currently, items in small quantities, such as food, medicine, and daily necessities, are prioritized.
Benefits can be boiled down to two aspects: speed and ease. Q-commerce offers a faster way to get your needs than going to the store or buying from e-commerce businesses. Shoppers save time and energy by avoiding unnecessary trips to various stores.
Bananas is one of the newest quick-commerce startups connecting customers to local grocery stores. Bananas relies on technology-based dark stores to run their primary service promoting a 10-minute or less delivery. Tokopedia and Grab, two of Indonesia's more prominent groups, are also dipping into the Q-commerce scene with Tokopedia Now and GrabMart Kilat.
Why is Q-commerce gaining popularity?
As Q-commerce is becoming a staple service in Europe and the US, Southeast Asia is following behind with its own version. There are many reasons why Q-commerce is growing rapidly, as the market is continuously demanding faster modes of delivery.
One of the driving forces of Q-commerce growth in the past years is the pandemic. COVID-19 accelerated the relationship between people and traditional retail. With COVID restricting in-person shopping, buyers turned to online platforms to fulfill their needs. Even the most basic necessities needed to be delivered quickly.
During the pandemic, Q-commerce companies received an explosion of investments. In March 2021, Gorillas secured $290 million in Series B funding. Flink, a European-based grocery delivery service, became a unicorn with $750 million in Series B after just seven months of opening.
Will demand outweigh competence?
Although Q-commerce is having its moment in the online shopping market, there's a question of whether this is only a wave that will disappear once the world returns to a post-pandemic state. There are opposing views on this. On one hand, the model of Q-commerce is still highly dependent on the small number of products, but with a higher-priced service. On the other, convenience is the key to the current digital age. Whether it's websites or deliveries, everyone wants to have things processed as quickly as possible. For now, Q-commerce is still delivering products out of larger chains, but if the model proves to be sustainable in the future, there could be an increase in dark stores that support Q-commerce's fast delivery promise.
JP Morgan analysts note that Q-commerce has the potential to become the grocery market's third significant disruption since 2008. It's expected also to operate at a higher degree of profitability than convenience stores with a long-term focus on basket size, delivery fees, and driver utilization rates.
Fast delivery challenges and solutions
Fast delivery comes with its challenges. Drivers need support so they can provide consistent and reliable service. Not only do delivery services need more accurate and rapid address detection, but they also need clear visualization and route planning to deliver packages in the most optimized way.
We see such delivery challenges as an opportunity to improve logistics operations overall. Quincus has developed an intuitive dispatch control system and driver app that automatically assign drivers with optimized routes. Our platform relays projected delivery windows to drivers and customers, keeping all parties informed and empowered. This ensures that jobs are accountable, customers are satisfied, and delivery promises are met.
Subscribe to keep up with our latest news
Thanks for your interest in our materials.
Please check your email. If you can't find the requested document, check your "Promotions" and "Spam" folders to make sure it didn't take the wrong turn.