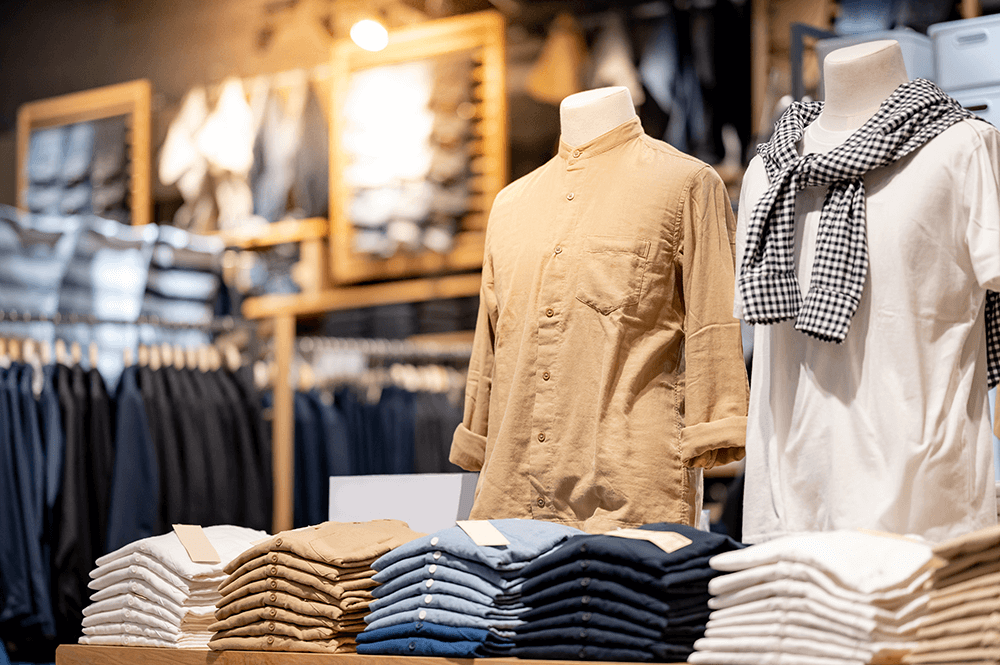 UK's fast fashion industry and sustainability 
Sustainability is no longer a trend. It's a giant fixture across our daily business and personal lives, and we all have a part to play.
By now, most UK fashion-loving consumers are conscious of the need for sustainable, biodegradable, and even repairable merchandise. Awareness and engagement of sustainability grew substantially during the pandemic, with consumers willing fashion companies to be responsible and to openly evidence their sentiments, pledges, and long-term strategies to reduce water waste, plastic use, and carbon emissions.
Yet, in November 2021, Greenpeace announced that fast fashion was in fact "getting worse and destroying our planet." Women's fashion revenue alone is projected to climb to £622.96 billion in 2022. UK online apparel sales will overtake high street sales this year, 3 years ahead of pre-pandemic predictions, with 52% of all transactions set to occur online. That means more personalized order deliveries, individual packaging, and a need for smarter logistics operations to minimize footprints.
So, what's being done, who's winning the war on waste and ethical trading, and how long can profit be put ahead of social and environmental responsibility?
The impact of the fashion industry on the environment  
In 2019, Oxfam estimated that "more than two tonnes of clothing are bought each minute in the UK, more than any other European country. That amount produces nearly 50 tonnes of carbon emissions, the same as driving 162,000 miles in a car."
On top of that, it takes 713 gallons of water to make one single cotton T-shirt. And for every sock you've lost in the wash, remember that 11,300 tons of socks end up in landfills (compared to just 1,710 tons in 1960).
The most popular UK online fashion brands in 2022 include ASOS, Zara, Boohoo, La Redoute, Nike, H&M, Uniqlo, Next, Bonobos and Joules.
UK fashion leaders and environmental responsibility 
Sustainability issues in the textile and apparel supply chains 
The fashion industry is the second-largest polluter in the world—second to the oil industry). It's responsible for overwhelming amounts of harmful emissions (in energy and water through production and shipping) and waste (of low-cost, disposable items which accumulate in landfills without degrading). Demand for new products is not letting up, so management is now critical.
Fast fashion is low cost, which encourages fast sales. Easy access to credit services such as Klarna allows consumers to defer or stagger payment options, with many brands offering a whole year of "next day delivery" for a £7-10 one-off annual charge. Fast-changing trends and immediate demand put pressure on manufacturing. Each item is worn 7 times on average, before entering landfills.
The UK government's enforcement plan to protect the environment 
Retailers and manufacturers
In June 2022, then Prime Minister Boris Johnson pledged £80m funding to support the Green Fashion program. Addressing some of our key fashion leaders, Johnson spoke of the government's Climate Action Plan of Environmental and Societal Change. The British Fashion Council claims the funding will help set up a 10-year Fashion Industry Sustainable Change Program to create a leading circular fashion ecosystem focused on recycling, innovation, and circular business strategies.
The footprint of negligence
While the fashion sector is making efforts to reduce direct emissions, this is only part of the Co2e footprint, and they are now factoring in transport sustainability into their decisions and strategy. Companies such as Pledge.io offer climate infrastructure to simplify footprint measures.
Many reports suggest wide acknowledgement that the fashion industry is a huge part of the problem, and awareness is now fierce. It remains that 60% of fashion items are NOT recycled in any way.
53% of men and 47% of women in the UK actively seek to buy from a sustainable brand.
Men aged 25–44 and women aged 35-44 and 55+ show more interest in buying sustainable brands.
39% of UK customers started buying fewer new items during the pandemic and the UK's second-hand sales grew by 27.2%.
Improvement of supply chain performance and implementation of new solutions
Companies are now investing in technology to manage complexity, ensure continuity, improve end-to-end visibility, optimize efficiencies, and drive out cost. While net zero is the buzzphrase and a key ambition within most supply chain operation strategies, increased agility is still the challenge that sits alongside it, so digitalisation investments have to be a part of earning green credentials.
The importance of a logistics solution provider to reach sustainable goals 
Logistic solutions providers are now under pressure to offer the full circular supply chain, while consumers move to rent, swap, and upcycle clothing. Circular logistics solutions are key to making their green pledges a reality, while meeting the ever-changing demands of the sustainability-conscious fashion consumer.
A great example is Zig Zag Global, which supports the Circular Economy with their services being paperless, their products completely out of landfills, and their transportation optimised in the most energy-efficient way, reducing journeys by more than 60%.
SaaS enterprise supply chain solutions, digitalisation initiatives, and dedicated teams are rapidly growing and maturing. Solutions are adapting to meet the needs of end-to-end supply chain optimisation and are increasingly the key component to measure real-time change of every operation to truly evidence reduction in Co2e and have real-time visibility through robust BI portals.
In summary, sustainability is no longer a trend. It's a giant fixture across our daily business and personal lives, and we all have a part to play. Should we go back to darning our socks? Learn how to darn your socks here.
Subscribe to keep up with our latest news
Thanks for your interest in our materials.
Please check your email. If you can't find the requested document, check your "Promotions" and "Spam" folders to make sure it didn't take the wrong turn.