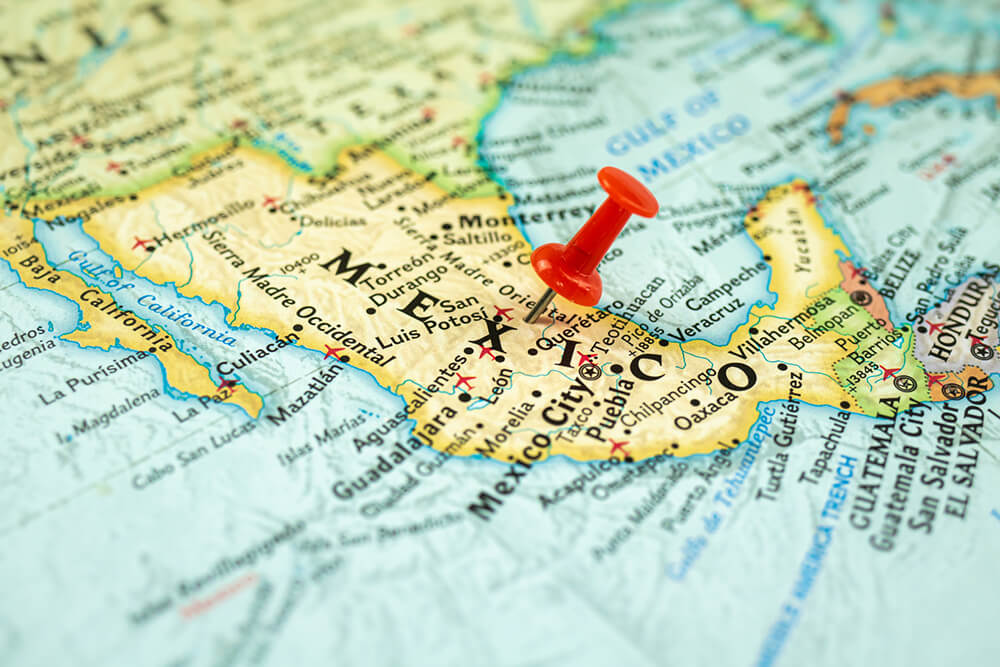 México una de las mejores opciones para Nearshoring en Norte América. 
Con la llegada del COVID-19 se vieron incrementados los problemas en las cadenas de suministro.
Con la llegada del COVID-19 se vieron incrementados los problemas en las cadenas de suministro. Sin embargo, estos problemas junto a la proximidad que tenemos con el más grande importador del mundo son ahora parte de los factores que ven a México como unos de los Países potencialmente favorecidos por el "nearshoring".
La gran oportunidad de México 
Sin duda es una gran oportunidad para que México consolide una posición como líder de mercado en "nearshoring" para América del Norte, dicho de otro modo, ser para las empresas internacionales el País destino para trasladar sus cadenas productivas.
Lo anterior podría acelerar el crecimiento en al menos dos puntos porcentuales en exportaciones del sector manufacturero en los próximos años al pasar de 4-5% a 6-7%.
Esto equivale a 8,000 millones de dólares anuales adicionales al monto que la industria suele producir.
El cambio, de Asia a México
La industria manufacturera en México es fuerte, crece de manera estable en lo que corresponde a las exportaciones a razón de una tasa de 4% a 5% anual. Las industrias de dispositivos mecánico-eléctricos, maquinara y transporte son las que principalmente destacan en este sector.
En los últimos seis años México ha adquirido una ventaja competitiva en materia de costos frente a China, el mayor mercado de "nearshoring" a escala mundial, lo que podría generar un cambio significativo en las tendencias de importaciones de compañías estadounidenses y europeas del sector automotriz, de electrodomésticos, maquinaria, muebles, plásticos, entre otras.
Habíamos ya mencionado que algunas de las industrias con mayor potencial de "nearshoring" en México son: dispositivos eléctricos-mecánicos (equipo médico y artículos fotográficos) y maquinaria industrial (trasformadores, bombas industriales), las cuales representaron en cada rubro alrededor de 17% de las importaciones estadounidenses en 2020.
Por su ya consolidado entorno industrial, Monterrey, Tijuana y Querétaro son algunos de los sitios atractivos para empresas internacionales en donde podrían reubicar algunos de sus procesos de producción en México. Además de Estados Unidos y China, empresas de Alemania, Canadá, Dinamarca y Francia también han comenzado a reubicar operaciones en nuestro País.
Pilares para el éxito de México
¿Cuáles serían aquellos factores más importantes por considerar, que dan México una posición privilegiada como una de las principales opciones, para que empresas de talla internacional decidieran migrar a nuestro País sus centros de producción?
Husos horarios alineados con Estados Unidos, lo que facilita la comunicación entre centros de producción en comparación con el cambio de horario con China y Europa.
Costos de transporte, así como tiempos de entrega más asequibles y rápidos debido a la proximidad y a la baja complejidad. Por ejemplo, los costos de envío desde el norte de México pueden ser más baratos que los de China.
El T-MEC. Este acuerdo comercial eliminó los aranceles a las exportaciones de México a Estados Unidos, lo que favorece la producción mexicana en diversas industrias, especialmente en la fabricación de automóviles y componentes automotrices.
Una industria manufacturera experimentada que cuenta con altos estándares de calidad y una fuerza de trabajo altamente preparada. El valor añadido bruto de la industria manufacturera en México es de alrededor de 221,000 millones de dólares y contribuye en un 18% al PIB nacional.
"Nearshoring," La Nueva Apuesta En Modelos De Negocios Internacionales
Si bien la mano de obra no es tan económica como la de Asia, tenemos valores competitivos que quizás no puedan igualarse a los de los países asiáticos, pero que sin duda contrabalancearán los gastos de logística de mercancías y reducirán los riesgos de la distancia.
La búsqueda de la recuperación económica ha hecho que el comercio exterior, tan afectado por la pandemia, encuentre alternativas para optimizar las cadenas productivas y de esta forma, ha encontrado en el "nearshoring" una de las soluciones más ventajosas. Por lo tanto, si tu empresa aún no ha considerado esta práctica, puedes estar seguro de que te traerá muchos beneficios.
We will send you more information about our solutions
Subscribe to keep up with our latest news
Thanks for your interest in our materials.
Please check your email. If you can't find the requested document, check your "Promotions" and "Spam" folders to make sure it didn't take the wrong turn.