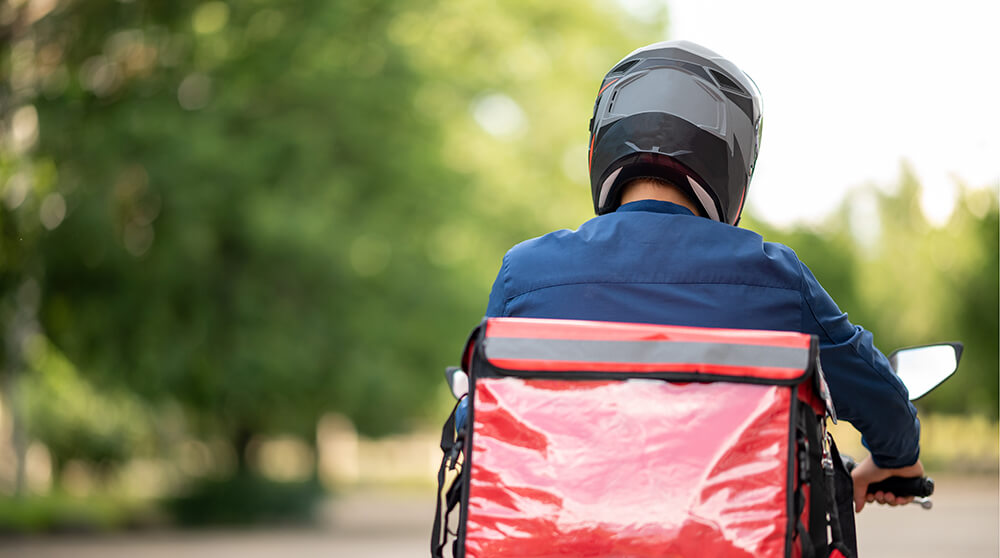 Indonesia: Do not let logistics slow down ecommerce growth
Be in control of your logistical costs with reliable and accurate addresses  
The ecommerce industry in Indonesia is growing, and it is growing fast. By 2030, Indonesia will account for 40 % of the 60 million middle-class households in Asia, as predicted by the Euromonitor International. This means that their spending power is significant and full of potential.

What is contributing to Indonesia's slow growth?
When it comes to economic growth, there are so many factors at play. However, one clear thing is that a poor logistical system definitely does not help to promote this growth.
Indonesia's logistics costs the government a quarter of its gross domestic product (GDP). It has gained a bad reputation for its inefficiency, especially in its region—its Logistics Performance Index is ranked much lower than its other Southeast Asian counterparts. Given that the ecommerce industry is so dynamic and fast-paced, there is an even stronger need for accurate and reliable logistics to support it.
Logistics is affected by many external influences. As part of logistics companies, we are unable to control many of them.
For example, the country's lack of development in infrastructures is a physical barrier that prevents vehicles from reaching certain places, especially rural ones. Its non-existent central management system slows down logistical management. You would have to go through multiple paperwork to get one simple task done.
We know that given the fact-paced industry that we are in, time is especially crucial.
Your consumers' spending habits can be unpredictable. However, one thing that you do know is that they greatly value delivery speed. They prefer something available now and fast, regardless of their necessity.
Controlling time is no easy feat. However, as an organization, you can retain control in this by having reliable data at hand.
The power of having accurate addressing
Sometimes, people key mistype; other times, they do not have the right address to feed the system. Either way, the system does as programmed. It tries to read the addresses and point to an area.
Maybe the system is powerful enough to read the mistyped address or pinpoint the incorrect address to a specific area. What happens after that? Do you trust this information? How sure are you that the package will reach the person you want to at the targeted time? If it does not, will you be able to absorb the costs of failed deliveries?
This whole process of obtaining reliable and accurate addresses is not easy. After all, how do you get the system to read an inaccurate piece of information and make it more reliable? However, once you do manage to get it, you control delivery time and provide your customers what they need.
What is GeoEngine, and how does it help?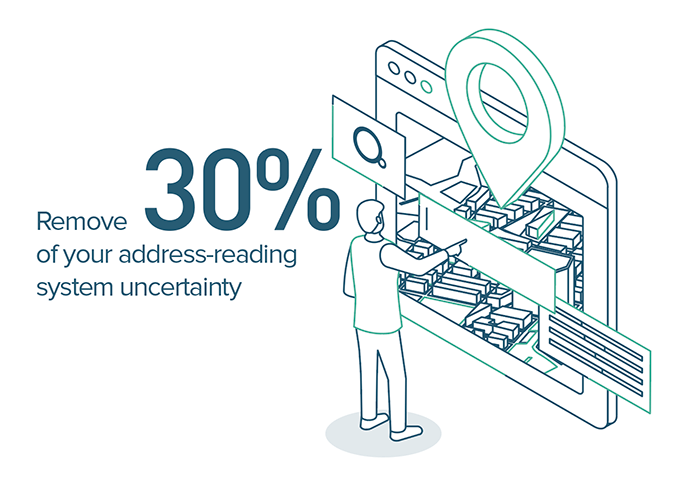 Imagine you could remove doubt from your address-reading system – more specifically, 30 % of your uncertainty?
This is exactly what Quincus GeoEngine does. It is essentially a tool – a powerful technology – that can read addresses despite their incorrect forms, and pinpoint an accurate and specific location, or an area, depending address entered, that is 30 % more reliable and accurate than the market value.
Given the backdrop of uncertainties in Indonesia's logistics scene, you now have more control over your delivery timings.
Interested to learn more about how GeoEngine can improve your business? Contact us at sales@quincus.com.
Subscribe to keep up with our latest news
Thanks for your interest in our materials.
Please check your email. If you can't find the requested document, check your "Promotions" and "Spam" folders to make sure it didn't take the wrong turn.