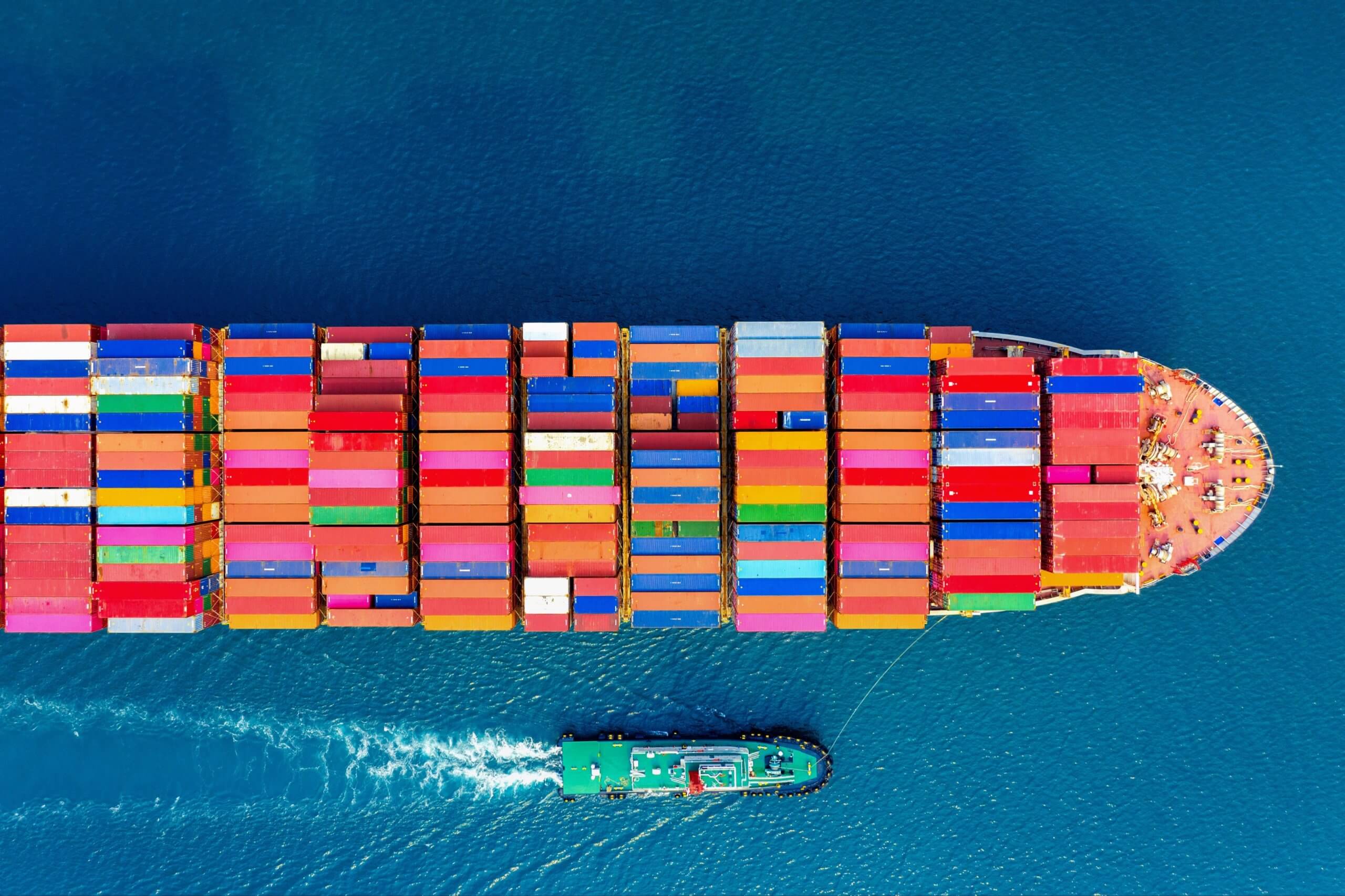 Why adopting supply chain tech is vital for freight forwarders 
Supply chain and logistics technology ensure freight forwarders and their partners are hitting crucial KPIs and boosting customer satisfaction.
Freight forwarders are important service providers within the global supply chain. They use a network of operators (contracted, owned, or both) to move products through various modes of transport (air, ground, ocean). Each part of this network provides an opportunity to help or hinder a freight forwarder's reputation. Forwarders know they are a single service failure away from losing a customer.
Freight forwarder logistics and supply chain technology
In June of 2022, Dun & Bradstreet reported there are 22,000 freight forwarding companies operating in the United States. The number speaks for itself: competition within the forwarding community is fierce. To meet this challenge and maintain a competitive advantage, successful freight forwarders must prioritize efforts that promote customer loyalty.
Supply chain and logistics technology can offer the visibility that freight forwarders and their customers need to make collaborative decisions.
Supply chain collaboration and customer service KPIs in transportation
Customer loyalty is hard to get and easy to lose.
To remain competitive and relevant within their respective markets, these businesses—most of which are entrepreneurial ventures—must create partnerships from their relationships with customers.
Regardless of the commodity or type of service, the freight forwarder now has the responsibility of delighting their partner's customer, which is accomplished by delivering exceptional service. To ensure this, successful partnerships require technology that enables data sharing.
High-tech manufacturers have some of the strictest on-time performance standards for their service providers. Tech manufacturers use freight forwarders because they value flexibility, which isn't available with the top asset-based providers. For example, a common service requirement within high tech is the ability to perform "hot shots" (time-critical ground service that moves directly from point A to point B). Such service often involves shipping critical replacement parts from forward-stocking locations to manufacturing sites. A hot shot delivery KPI could be as strict as a 1–4-hour delivery time from order placement to delivery.
Transport partner expectations with supply chain technology
To meet their partner's expectations, successful providers leverage supply chain technology. Technology that can support order placement, driver dispatch, real-time GPS tracking, milestone alerts, and driver updates to stakeholders within 1 hour, isn't a value add but an expectation. Fast and reliable delivery expectations are only growing. Luckily, so are the features and functionality of supply chain and logistics technology to help meet these expectations.
The past, present, and future of supply chain technology
Technology is a vital part of time-critical logistics that isn't limited to worst-case scenarios.
Freight forwarders who provide services, such as residential deliveries, white glove service, metropolitan courier services, drayage, airfreight, or trucking, have access to the same technology that will support their partners' unique requirements.
I started my career in the supply chain industry in 1994 with an asset-based air carrier. At that time, supply chain technology meant proof of delivery via fax. Proactive notifications meant leaving a voicemail. GPS tracking was a two-way radio with the delivery driver. Building trust meant booking tee times and hosting dinners. Today, the freight forwarding community has access to the best supply chain technology to exceed the goals of their partners and separate themselves from the pack.
Subscribe to keep up with our latest news
Thanks for your interest in our materials.
Please check your email. If you can't find the requested document, check your "Promotions" and "Spam" folders to make sure it didn't take the wrong turn.