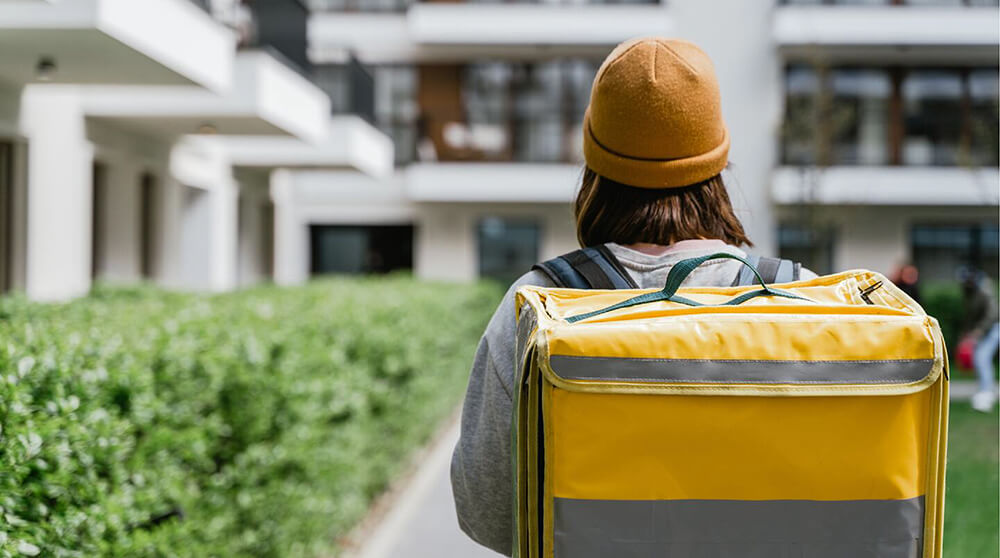 Enabling Hyperlocal Delivery for FMCG Success
With research, route optimization and inventory control, FMCG players can hone their competitive edge through the speed and convenience offered by hyperlocalization.
The pandemic and subsequent e-commerce boom made hyperlocal delivery cool again. Defined as a fulfillment model in which customers are serviced from a distributed network of stores within a small geographical area, as opposed to from a single regional hub, hyperlocal delivery enables a level of shipping speed that is well suited to time-sensitive goods such as meals, groceries, medicines and other FMCG products. Globally, the hyperlocal services market is expected to reach $3,634 billion by 2027, registering a CAGR of 17.9% from 2021 to 2027.
For FMCG players, on-demand delivery of food and other necessities within extremely short time frames (as short as 15 minutes, in some cases!) is fast becoming a standout offering in the age of Amazon Prime. But to achieve this challenging milestone, it is important to consider several factors.
Gauge the opportunities and demand for hyperlocal
Before diving into hyperlocal deployment, it is critical to grasp the nuances of a given market's delivery landscape. Regions like Southeast Asia are home to highly diverse levels of infrastructure, urban density, and other factors—examples include cities in India and Indonesia where traffic congestion and low costs of labor and real estate present natural opportunities for hyperlocal FMCG delivery models.
Understanding how people in a given market prefer to shop is also crucial. Hyperlocal is a volume game: the more often people buy the better, and the more they stock up, the less likely they are to buy more. This is best illustrated in developing markets such as the Philippines, where one FMCG giant rolled out cheap, single-use sachets for goods such as deodorant and detergent that proved a hit with low-income rural consumers.
What are the roadblocks (literal and figurative) to people in this market getting their daily necessities without hassle? How frequently and in what quantities do they purchase these products? How receptive would they be to paying extra for the convenience of speedy delivery? Research these and more before setting out.
Drive down delivery costs with smarter routing
Hyperlocal delivery is all about speed, and the faster it is, the more it costs. Already, last-mile delivery costs represent 41% of the total supply chain costs for a product.
Moving inventory and fulfillment as close to consumers as possible can cut some of these costs. However, FMCG players cannot overlook the fact that, even in small geographic areas or localities, failed deliveries and multiple pickups per delivery can impede attempts to keep fulfillment costs down.
Data will play a key role in addressing this by providing complete visibility into fleet movement and enabling pickups from multiple locations to be merged in transit. This keeps the pickup-to-delivery ratio down and affords flexibility for response to abrupt order cancelations or rescheduling. The use of machine learning for geocoding and route optimization will further support this by ensuring deliveries reach consumers in the shortest possible time.
Control inventory throughout your hyperlocal network
With the hyperlocal shift from large, centralized distribution centers to a network of small, flexible distribution nodes, FMCG players deploying hyperlocal services will find themselves saddled with not just inventory costs, but the need to keep inventory levels properly balanced throughout the network.
This can be complicated if inventory management systems differ between distribution nodes—a common issue when partnering with local retailers as nodes. The use of open APIs will greatly assist here by ensuring all nodes communicate smoothly with each other and with dispatch management, enabling inventory to be easily allocated according to consumption patterns on the ground.
Done right, this can enable a hyperlocal delivery network to realize tangible cost savings. One major U.S retailer reduced average unit cost for digital fulfillment by 30% by fulfilling over 75% of sales through their stores, despite a 100% year-over-year increase of digital sales.
Looking to know more about how data and the right configuration of systems can enable your hyperlocal delivery plans? Feel free to reach out to the Quincus team for a confidential discussion.
Sources:
https://www.globenewswire.com/news-release/2020/09/03/2088232/0/en/The-hyperlocal-service-market-size-was-valued-at-1-324-2-billion-in-2019-and-is-estimated-to-reach-3-634-3-billion-by-2027-registering-a-CAGR-of-17-9-from-2021-to-2027.html
https://www.bain.com/about/media-center/press-releases/2020/asia-pacific-retail-leads-world-with-three-quarters-of-global-growth-offering-a-glimpse-of-the-digital-future/
https://hbr.org/2016/12/how-unilever-reaches-rural-consumers-in-emerging-markets
https://www.warehouseanywhere.com/resources/micro-fulfillment-centers-for-ecommerce/
https://www.fortna.com/insights-resources/six-things-to-consider-before-implementing-micro-fulfillment/
Subscribe to keep up with our latest news
Thanks for your interest in our materials.
Please check your email. If you can't find the requested document, check your "Promotions" and "Spam" folders to make sure it didn't take the wrong turn.