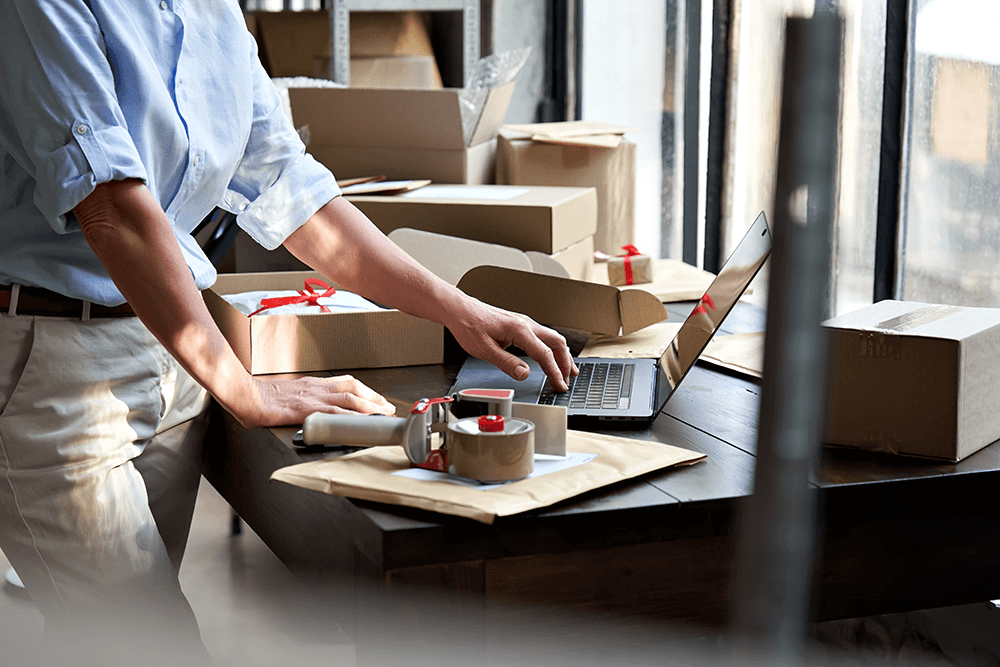 Q&A: Why do we need order management systems?
Of all the technologies building the next-generation supply chain, order management remains the cornerstone no logistics operator can afford to overlook.
A recent global study found that over half of surveyed organizations felt their supply chains were unprepared for the spike in e-commerce brought by the pandemic. In addition, over one-third of surveyed organizations felt they were behind in the supply chain technology department. 
With seamless omnichannel purchases and fulfillment now firmly cemented as the norm, digitalization of the supply chain has become imperative. With order management being the first step in the order-to-customer cycle, selecting the right order management system (OMS) in particular is crucial for supply chain operators to not only save costs and boost efficiency through automation but also gain more control over the data their operations generate–and ensure ever-mounting customer demands are met.
We sat down with Quincus Product Manager Byron Zhang to learn more about order management technology and what to look for in one.
What is an order management system (OMS)?
Briefly, an OMS is a software that enables you to optimize shipment orders with increased visibility and reduced cost. 
The key reasons logistics providers need an OMS over manual order management
First, you need an OMS to correct for the many drawbacks from manual and paper-based operations. For one, they are prone to handling errors and reworks, which drive costs and eat into profit margins. This loss of accuracy also leads to more order fulfillment failures which can negatively impact customer experience. Manual order management also means you can't take bookings through various channels effectively and can't streamline business processes. Not to mention, without digitized information, it's difficult to perform analysis and improve business performance.
How does growing supply chain size and complexity (e.g., multi-brand/multi-location shipments, in-store fulfillment, etc.) impact what logistics providers need from an OMS? In relation, how does our technology build resilience from supply chain disruptions?
Digitalization is the best way to handle business expansion which is reflected in size, volume, and complexity. Being part of the first-mile solution, an OMS kicks everything off by transforming all necessary information into electronic data and providing visibility for other modules. This is a fundamental first step to making a supply chain more efficient and cost-effective. More importantly, an OMS should support order creation both offline and online to cater to poor connectivity–you should not have to have the system online 24/7 to create orders.  
Our shipment tracking ID format supports sorting without the need to pull in parcel data from the network. This not just reduces network loads, but also improves system flexibility and performance. 
From a technological standpoint, what are the key features to ensure optimal end-user satisfaction?
Data auto-population is one key feature: the user should not have to key in all required information one field at a time. An OMS should be smart enough to give suggestions or auto-populate info from existing data based on input. This reduces time costs and improves information accuracy. 
Another key feature is business intelligence. Data mining is one of the biggest benefits of digitalization. Fragmented information can be turned into reports that help users or business owners realize a positive impact on business operations. Using real-time dashboards and analytics, you can react without the need for technical expertise, and seize opportunities or prevent problems before they happen. 
An OMS should also be able to connect to different data sources for data variety. A single data source cannot meet more comprehensive and intelligent information requirements, but digitalization provides great opportunities and possibilities to diversify this. Our technology connects to different third-party solution providers and interacts with smart devices as well as human input, helping to build a solid ecosystem that is IoT-ready. These different data sources deliver insights into everything from the performance of machines to supply chain and logistics operations, helping to reduce daily burdens and freeing up more time.
And last but definitely not least, stability and fast system response time are must-haves in any OMS. Such systems will be integrated into the business's daily operation environment, and robust performance is crucial for generating revenue.
How does Quincus OMS navigate omnichannel order management? How does integration with our partners allow for greater control to support multiple channels?
Our technology ensures a seamless order fulfillment process. Customers can create orders via different channels. They can do it via APIs that connect their systems and ours, so the orders come directly from their systems. Or, they can log in to our web portal to create orders there if they prefer. 
They can create orders one by one using single order forms that are configurable based on their needs or create bulk orders by uploading CSV files. As previously mentioned, they don't have to be online to do all this–our OMS supports offline order creation to deal with poor connectivity.
All orders will be shown in one place for tracking and our customers can track in list view or map view, with routes and packages' current positions visualized. 
Subscribe to keep up with our latest news
Thanks for your interest in our materials.
Please check your email. If you can't find the requested document, check your "Promotions" and "Spam" folders to make sure it didn't take the wrong turn.