28 April 2021
e27: Winning the deal: Meet the business development professionals of e27 Luminaries
Business development plays a crucial role in getting a disruptive product out there, and eventually, bringing change to the ecosystem
Yesterday, together with the launch of e27 Luminaries, we have looked at the list of engineers, developers, and product managers that have played a great role in growing their companies throughout the pandemic. Through the platforms that they have worked on, they were able to make a difference, not only in their companies but also in the Southeast Asian tech startup ecosystem.
Now, we are moving on to the next stage of bringing innovation into the market: business development.
There are many different elements in business development. According to Investopedia, business development includes activities such as sales, strategic initiatives, business partnerships, market development, business expansion, and marketing. It plays a crucial role in getting a disruptive product out there, and eventually, bringing change to the ecosystem.
Here is a list of business development professionals at e27 Luminaries: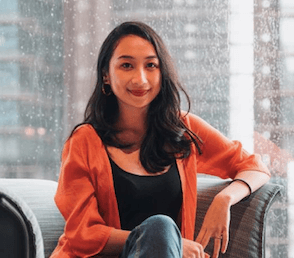 Carmelita Lumempouw, Marketing Manager at Quincus
As a marketing manager, there are several initiatives that Lumempouw has started. She also helped the company win several accolades, from ORIGIN Innovation Awards 2020 for Jonathan Savoir as Founder of The Year, 2020 Women in Supply Chain for Katherina Lacey (Co-Founder and Chief Product Officer) and several HRD Awards Asia 2020.
"She also successfully implemented #QuincusTalks, a monthly webinar series that covers supply chain, logistics, tech and, most recently, creating spaces for females in the supply chain."
Subscribe to keep up with our latest news
Thanks for your interest in our materials.
Please check your email. If you can't find the requested document, check your "Promotions" and "Spam" folders to make sure it didn't take the wrong turn.