Modern orchestration for digital Supply Chain operations
Leverage real-time logistics data to enhance data transparency, boost productivity, and streamline automation - all in one place!
Generate your solution
How we bring value
Automation
More Data, More Visibility
Achieve higher accuracy, lower costs, and reduced manual work by implementing automated data-sharing coordination.
Streamline your workflow with ease by integrating our APIs with your existing vendor platforms.
Benefit from real-time data capture to ensure up-to-date information.
Simplify the implementation process to reduce complexity.
Enhance visibility for better decision-making.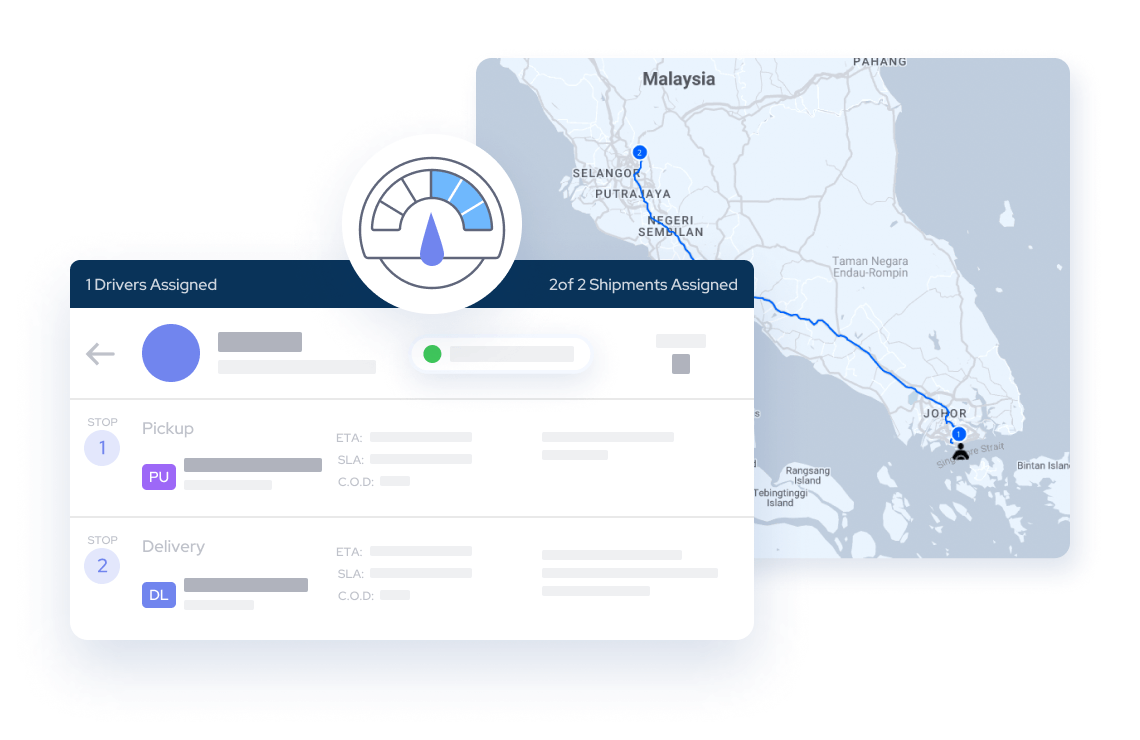 Optimization
Logistics Management
Enhance operational efficiency and accuracy with our logistics automation solution. Capture your own ground rules and parameters to match operations, ensuring accuracy and optimization by streamlining single deployments across multiple transportation modes for the first, middle and last mile.
Optimize vehicle and driver management to efficiently assign tasks and manage resources, saving time and reducing costs.
Improve efficiency and reduce errors with our intelligent job assignment and allocation logic, increasing productivity.
Minimize fuel usage and improve delivery times with real-time route optimization algorithm.
Ensure accurate deliveries with automatic address corrections using natural language processing, improving customer satisfaction and overall efficiency.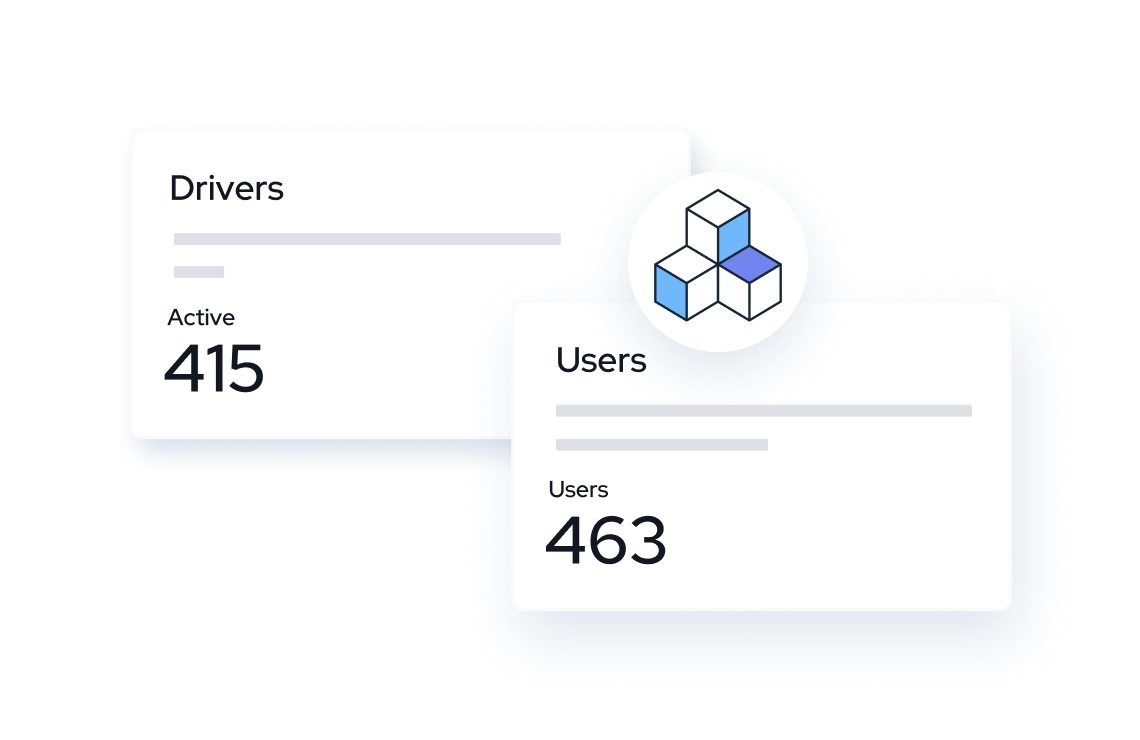 Integration
Scalable API Integration Solutions
Accelerate your connections and improve communication using our API. Our easy-to-use platform allows you to easily integrate and streamline communication across multiple channels, with your customers, partners, or internal teams. Say goodbye to communication barriers and hello to seamless data sharing.
Quick and efficient implementations
Seamlessly integrate with third-party systems such as WMS, ERP, TMS, and more.
Easily comply with external and internal criteria, ensuring smooth operations.
Visibility
Shipment Lifecycle Transparency
Gain collaborative end-to-end visibility with real-time control tower view, enabling you to navigate day-to-day operational data across your ecosystem and partners in one centralized location.
Enforce milestone activity tracking for accountability, geotagging, and time stamps for improved accuracy.
Consistent decision-making across all involved stakeholders for streamlined logistics operations.
Seamless omnichannel customer experience to enhance customer satisfaction and loyalty.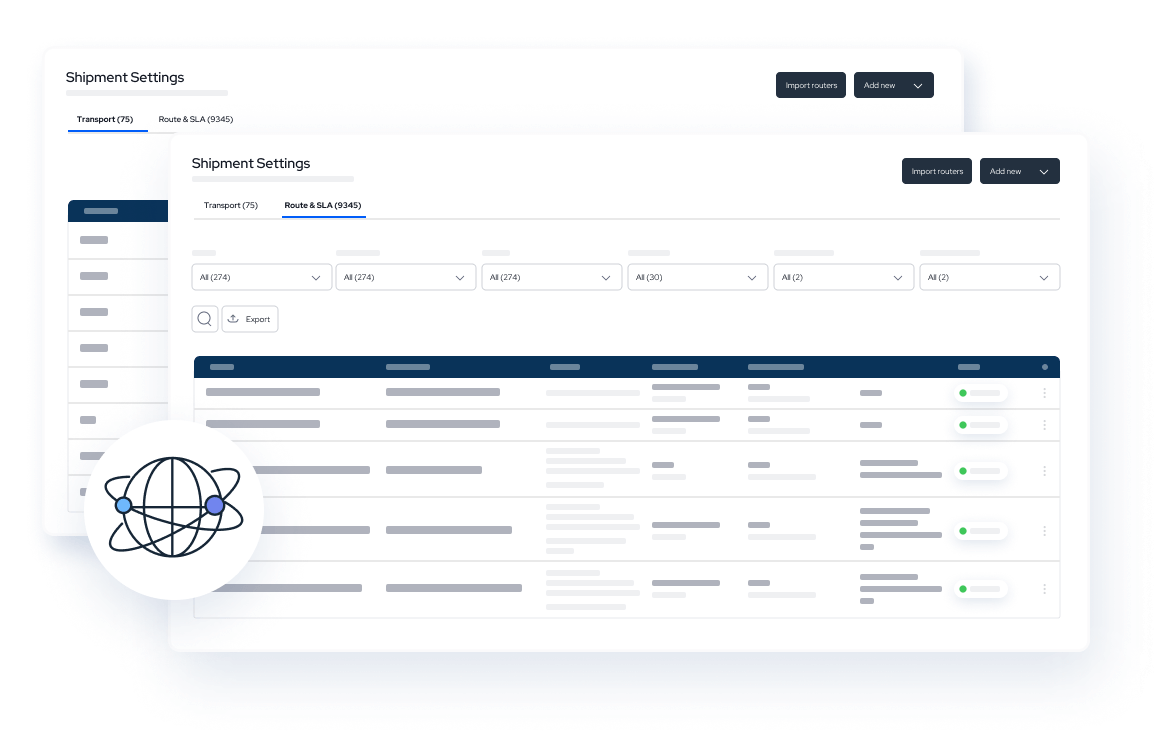 Multimodal
Streamlined Multi-Modal Operations
Maximize your supply chain efficiency with multi-modal logistics. Choosing suitable transportation modes for each part of your supply chain increases flexibility and agility and helps meet customer demands faster and more cost-effectively.
Opt for efficient, cost-saving transportation for each supply chain leg.
Visualize and analyze your entire supply chain, including facilities, partners, and transport modes, to optimize logistics and decision-making.
Diversify transport modes to mitigate risks like delays, capacity constraints, and natural disasters.
Use multiple transportation modes to expand your customer base, access new markets, and grow your business.
Ensure compliance by automatically selecting shipping services that match shipment criteria, reducing errors and delays.
2.4 billion+
deliveries completed
Grow a smart, connected supply chain
We will send you more information about our solutions
Subscribe to keep up with our latest news
Thanks for your interest in our materials.
Please check your email. If you can't find the requested document, check your "Promotions" and "Spam" folders to make sure it didn't take the wrong turn.