Transform your logistics operations with our solutions
Quincus Solutions are used by the world's largest supply chain companies to automate and optimize their end-to-end operations.
Generate your solution
How we bring value
Can add or remove cards here
We can change content and number of cards here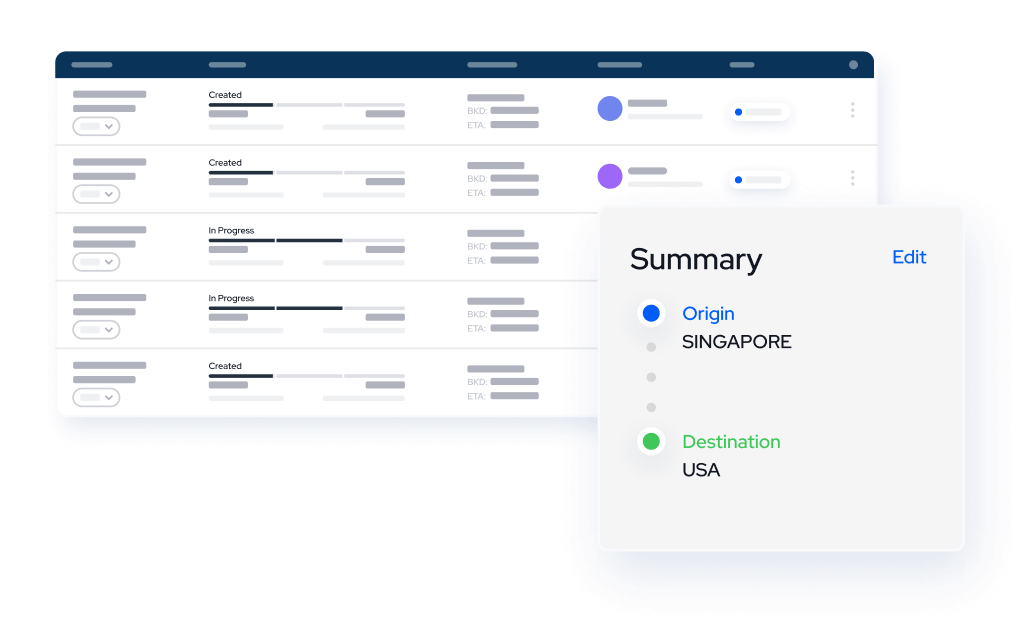 Automation
Improve accuracy, reduce cost and manual work, and save time with automation and digitalization.
Dispatch management and space allocation
Complex pricing
Real-time data insights
Optimization
Make informed decisions to adapt to real-time changes using advanced technology and data driven solutions.
Order consolidation
Real-time route optimization algorithm
Machine learning
Section title
Can Add & Change
or remove some items
2.4 billion+
deliveries completed
Case studies
& change content (but it needs a link somewhere)
The Quincus Delivery Solution optimized first-mile pickup with smart dispatch management and algorithmically driven route planning for our postal service customer. This enabled leaner, speedier parcel collection operations with 22% fewer resources while achieving 25% more stops per driver.
25%
more stops per driver
Learn more
Find your solution (We can show all solutions or hide some here)
Grow a smart, connected supply chain
We will send you more information about our solutions
Subscribe to keep up with our latest news
Thanks for your interest in our materials.
Please check your email. If you can't find the requested document, check your "Promotions" and "Spam" folders to make sure it didn't take the wrong turn.